Privacy Policy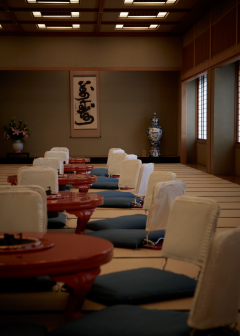 Wadakin Co., Ltd. (hereinafter referred to as "our company") strictly complies with laws related to personal information and conducts proper management of all personal information gathered.
1.Name of business
Wadakin Co., Ltd.
2.Name, position, department, and contact information of the personal information manager (or his/her proxy)
Wadakin Co., Ltd. 1878 Nakamachi, Matsusaka-shi, Mie-ken 515-0083
Tel: 0598-21-1188 (main line) Fax: 0598-31-1100
Manager: Takero Matsuda
3.Purpose for using personal information
Our company's use of the personal information it gathers from customers is limited to the purposes described below, except when the customer's consent is obtained in advance or when otherwise required by law. Purpose for using personal information obtained when customers hire us to process and sell meat products: • To send the products that the customer ordered
Purpose for using personal information obtained when contacting our company:
• To respond to the customer's inquiry
• To contact the customer if necessary in order to provide products and services
4. Publicizing personal information or sharing it with third parties
Our company does not share the personal information of customers with third parties, except in the following cases.
• If the customer's consent is given to share or release his/her information to a third party
• If an official request with a legal basis is made by a court of law, the police, or another public agency
• If someone's life, well-being, or property are in jeopardy and the customer must be immediately contacted
• If some or all of our business operations related to the usage purpose are contracted out to another business
5. Handling of personal information by contractors
In order to provide our services in an efficient manner, we may hire business contractors who handle personal information to the extent required for those operations, and we require our contractors to implement strict personal information management.
6.Disclosure of personal information
If you wish to request the disclosure, modification, addition, deletion, usage notification, or usage prevention of your personal information, please contact us in accordance with "8. Contact information with regard to personal information". We need to verify that such requests are made either by the customer in question or by that customer's representative before we comply with your request.
7.Responsibility for supplying personal information
Responsibility for the decision to supply our company with personal information lies with the customer. However, if not all the required information is supplied, it might not be possible for us to provide all our services.
8.Contact information with regard to personal information
Wadakin Co., Ltd.
1878 Nakamachi, Matsusaka-shi, Mie-ken 515-0083
Tel: 0598-21-1188 (main line)
Fax: 0598-31-1100